WDX Polar Fleece Multifunctional head/neckwear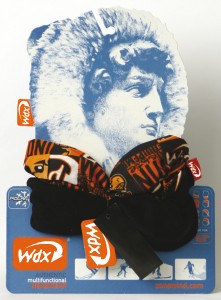 ---
---
Multifunctional tubular head and neck wear. Suitable for all types of leisure and sports activities as well as extreme weather conditions.
Polar wind is the authentic multifunctional headwear sewn with environmentally friendly polar fleece made from 100% recycled bottles. It is extremely elastic, light, soft, quick drying and breathable. Embedded in the product are technologies which maintain body temperature and prevent heat loss. SANITITZED Technology also means they are anti bacterial and anti odour.
This is an extremely versatile item ideal for outdoor activities – running, climbing, skiing, biking, hill walking, trekking etc. Or wear as an everyday, multifunctional accessory!
Available in a range of colours and designs – AVAILABLE TO PURCHASE ON HERE SOON!
---
---