Cycling
Cycling is a fantastic form of exercise for so many reasons, whether you choose to road bike or enjoy the "off road" experience of mountain biking it is a fantastic form of exercise and a well recognised form of travelling/commuting. However the enjoyment of every bike ride starts with choosing the right gear to wear for it, if it is a cold day or if there is a morning chill in the air then you will want a base layer that will wick moisture away from your skin and keep you warm without restricting your movement…this is where our Thermal base layer FOR MEN lends itself so well or for women we recommend our Ultra Thermal Leggings. Both products offer you the following benefits:
– Specially selected yarn is blended in a unique way to create an advanced, lightweight and compact yarn with excellent thermal qualities
– Brushed inner layer means that more warm air is held close to the skin for longer than standard material.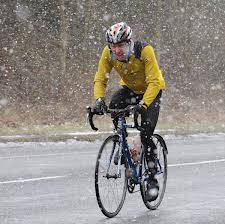 – Side seam free
– High, comfort waist band so they stay in place and protect your lower back/kidneys
– Breathable and wicking
– Close fit designed to move with you, providing compression and support for your knees.
– Quick drying
– High performance base layer